Cement Paper Recycling Products Are Very Interesting
---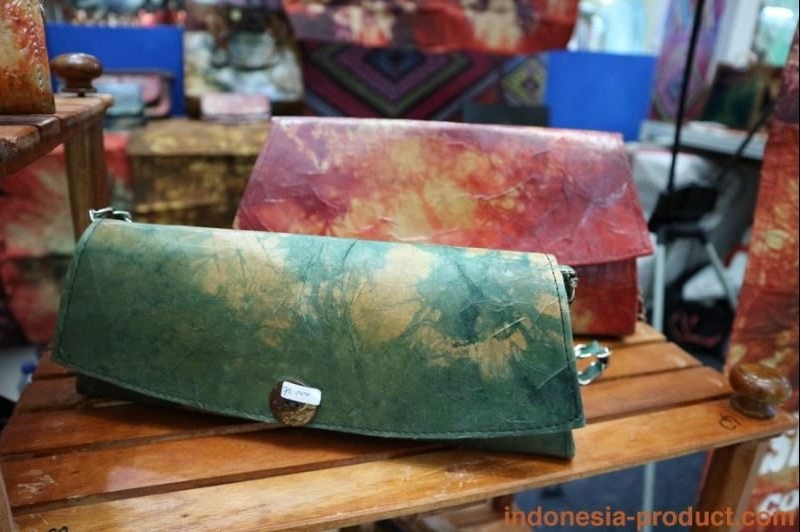 Cement bags have often been underestimated, people throw them away more often. But for the smart and creative craftsmen, cement paper can be a variety of beautiful handicraft products, from wallets, cellphones, bags, to lamp shades.


For the first process steps, cement paper is cleaned, some surface part of the paper is tied according to the pattern. Then dipped in a tub which contain textile dyes as needed. Then the paper is dried in the sun to dry. Next, the paper is ironed, cut, and sewn according to the pattern. Furthermore, the paper can be processed as sewn or embroidered. After that the paper smeared a waterproof formula. The final process of paper coated with lacquer to make it look shiny.


The longest work of recycling cement paper is making bags. It takes about two days. Made with a modern handbag model, combined with synthetic leather on the strap, and neutral colors chosen to make the bag easy to mix and match. Who would have thought if the bag was recycled from the paper used for cement. It looks exactly like a leather bag. These beautiful, attractive bags are often showed in production and craft exhibitions.


Many buyers leave a good impression when buying cement paper products. This proves that this recycled paper product is much in demand because the product is more neat and classy. Who would have thought cement paper waste can be transformed into an elegant bag.


Craftsmen promote this cement paper recycling product through exhibitions, in collaboration with gift shops, event organizers, government boutiques and galleries, websites, and social media such as Instagram and Twitter. These products are not only spread in Indonesia but also abroad.