Educational Kids Toys From Wood, Cheap But Has Opportunities In Business World
---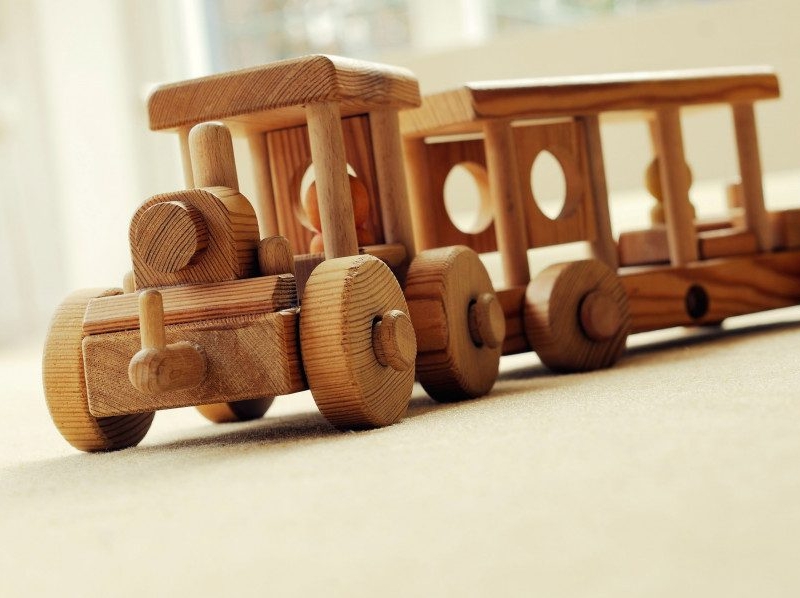 Educational toys business seems to be one of the business opportunities that are quite profitable to pursue at this time. The reason, many of the parents are beginning to realize how important the toys they give to growth and intelligence of the baby.
This educational children's toy is considered to be one of the best solutions for the anxiety of these parents. Besides being able to play, children are considered to be able to improve the work of the brain which is also useful for sharpening their intelligence. Because this toy is deliberately designed to train the brain of the child who plays it.
So far, educational children's toys have used wood as the main ingredient. The material is usually called the MDF, which is a kind of plywood but has a finer texture because it is made of wood powder. Then wood powder is formed according to the design or design that has been prepared, then continued with the finishing process which is painted using special paint which certainly has a safe material for children. Among the educational toys that have been circulating, some of them have attractive designs so many are interested.
Although it looks so simple, this educational children's toy business opportunity is somewhat tempting. Before you start an educational children's toy business, of course you have to do a few things in advance as a preparation. In addition, so that the business you build can run smoothly, don't forget to prepare a good and mature strategy and management.
There are a few tips before you decide to start opening this business, including the following:
- Conduct a survey; You must survey and collect various information about this type of business, including the market trends and which types of products are most in demand.
- Determine the market that will be your target. This business is usually more targeted at young couples who still have small children.
- Determine the location of sales; the most strategic locations are usually around playgroups, kindergartens, city parks or maybe even elementary schools. You can also make tourist locations a place to run your business.
- The last tip to open an educational toys business is to be smart in choosing suppliers; as much as possible find suppliers who can provide quality goods at a fairly affordable price.
So, if you attracted by this kind of wood working stuff, lets start practice and go your business!
(Lc/indonesia-product.com)