One Decade Smesco Indonesia, Special Present To Indonesian SMEs
---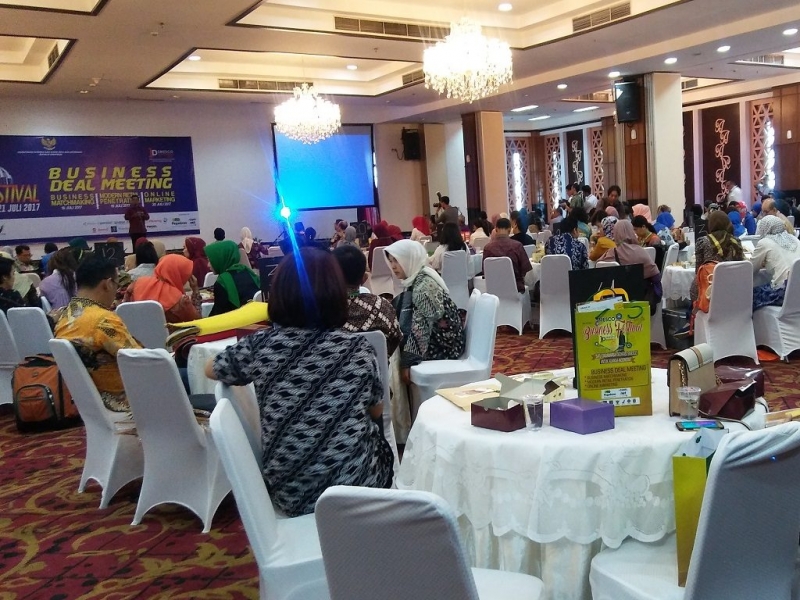 Smesco Indonesia has going through 10 decades and counting until today. One great achievement that never forgotten by Indonesian enterpreneurs. In order to commemorate 10 years Smesco Indonesia has served and facilitated SMEs, Smesco Indonesia held an exhibition event dedicated to SMEs Indonesia. The event lasts for 4 days from July 18 to July 21 and at Smesco SME Tower Building, Jl Gatot Subroto kav 94, Jakarta.
During the implementation of Business Festival 2017, SMESCO invited more than 1,500 SMEs to meet with buyers and resellers in business deal meeting, which is divided into 3 sessions: business match-making, retail business penetration and online marketing. The whole activity is intended to open up market access opportunities to export, modern retail and online market access. A series of events that are also held in this event include the Arts and Culture Degree, SMESCO Fashion Show, Culinary Festival Nusantara, and Street Music Festival Competition.
"Smesco Indonesia has been dedicated to KUKM Indonesia, the Smesco Business Festival 2017 is aimed to collaborate modern SME retail with online marketing strategy. Inviting business start-ups to be more enthusiastic in entrepreneurship in the digital era as it is today, "said Mr. Ahmad Zabadi as Managing Director of Marketing Service Cooperative and Small and Medium Enterprises at the opening ceremony of One Decade Smesco Indonesia for KUKM.
As it commites to support Indonesian SMEs, Smesco Indonesia sustainable expanding cooperation with other potential agencies. At the opening of Smesco's one decade, sign a contract between Smesco with Muhammadiyah Jakarta University witnessed by the invited guests coming from various online business in Indonesia. It will be a new gateway for Indonesian entrepreneurs to become a significant contributor for state's income. Hence, in the middle of the digital era today, one of the efforts to encourage the creation of entrepreneurs is to take advantage of the ease offered from online marketing.
In this great opportunity, smesco also presents a theme that many online business people look forward to. The third day, Indonesia Global Product, the leader B2B online marketing in global market has invited as VIP invitation to fill the event and discussed about "The Importance of Digital Marketing Strategy". Indah Setyaningsih, marketing manager of Indonesia Product Global had opened the consultation and allows all KUKM's entrepreneurs can register their business directly to Indonesia-Product.com. In addition to IPG who became a speaker there also Jojonomic.com (financial applications), lazada. Rumahweb.com, qwords.com and elevenia.
More info visit www.indonesia-product.com