Various Models of Pearl Necklaces And How to Care
---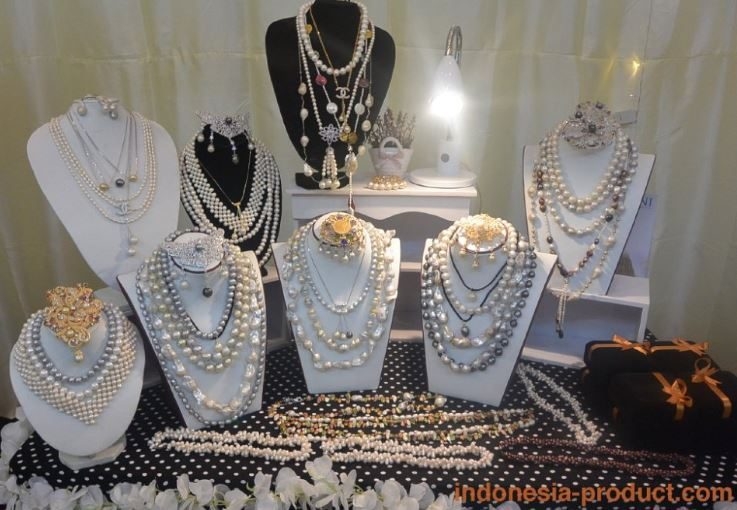 There are several models of pearl necklace jewelry, so you can choose the latest pearl necklace model you want. The pearl necklace models include:
- Necklace with pearl pendant
Pearls are one of pricey jewelry and very hard to find, so the model is put pearls in front of the necklace like a pendant.
- Necklace with chain model
Pearl necklace model which use all pearls so that it looks around the neck. For this kind model, it requires a lot of pearls and there is no gold element. All pearls are given a hole and then inserted into a rope to get a necklace model based on buyers wishes so that there is gold element in it.
Pearl necklace price range
For the price of pearl necklace, it is largely determined by pearl's size and type. What makes it expensive is the design, size and material of the necklace. The more complicated the way it is made, is the more expensive one. The most expensive price among pearls is natural pearls. Then sea water, and brackish water. However, those which usually sold by hawkers, is the cheapest.
Cheap pearls are artificial pearls and we often find them in traditional markets. It could be that pearls are plastic, because there are also pearls made of plastic so you don't need to be surprised. Those usually used for accessories only. You may found them on your shirt, dress, shoes and bags.
Tips to take care of pearl jewelry including pearl necklaces
In order to get your necklace looks always beautiful, you need to do maintenance. Here are tips on how to care for a pearl necklace:
- Avoid chemicals
Chemicals can damage the beauty of your necklace, because pearls have calcium carbonan element which if exposed to chemicals can damage the pearl. Like the use of acids and others.
- Use pearl accessories in certain events only, such as parties, social gathering and more.
- Clean the pearl by wiping it, because when you are outside, it is most likely exposed to dust. Wipe the pearl so that it still looks beautiful and keep it away from acids.