Want to Shop Batik in Jakarta? This is the place!
---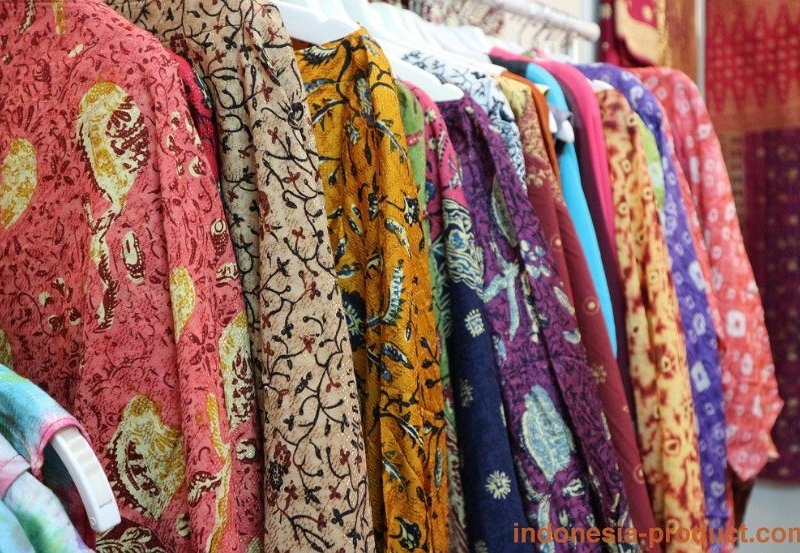 Indonesia is paradise of Batik. All people say it. But there are still many foreign visitors who ask: Can we buy Batik in Jakarta?
Here are some places you can visit while in Jakarta. You can shop for quality batik clothing with various collections.
1. Sarinah
This department store is one of batik fashion shopping center with variety of choices. The shopping center has been established since 1962 and also is a favorite place for shopping especially those tourists who come to Jakarta. How not, beside many choices here, Sarinah is complete shopping center in Jakarta. Sarinah is located on Jl. MH Thamrin, Central Jakarta and Pejaten Village, South Jakarta.
2. Pasaraya
Besides Sarinah, Pasaraya can also be the right choice for you to look for various types of batik clothing. Here you can find premium-class batik fashion brands, such as Kabaya Kabaya, Kendedes, Batik Semar, Radja Batik, Kampoeng Batik, and Rumainda.
3. Batik Keris
Not only clothing, but this batik producers from Surakarta also sell variety of batik handicrafts. The batik design offered by Batik Keris is still concern in traditional elements. This is also one of the pioneers of shops and special batik brands in Indonesia. Batik Keris outlets have spread throughout almost all of Indonesia.
4. Keris Gallery
The batik collection at Keris Gallery also varies. Here you can buy batik fabrics and clothes ranging from stamp batik, writing batik, to traditional and contemporary batik. Keris Gallery is also a favorite department store in Jakarta.
5. Alun Alun Indonesia
Alun Alun Indonesia has several product categories, one of the product is batik and weaving. This shopping place also sells domestic products such as handicrafts, food, beverages and fashion. You can find Alun Alun Indonesia on West Mall 3rd floor, Grand Indonesia Shopping Town, Central Jakarta.
6. Batik Parang Kencana
Located on Jalan Kemang Raya 81A, South Jakarta, Batik Parang Kencana offers premium batik clothing with prices start from Rp. 500 thousand. The label, which has been established since 18 years ago, also presents feminine batik clothing with pastel color gradations. Besides clothing, the brand also sells batik for household needs such as pillowcases, sarongs and blankets.
7. Iwan Tirta Private Collection
You can buy batik fashion collections for women, men and children at Iwan Tirta Private Collection Gallery. The number of collections is also limited. The collection uses a lot of cotton, silk, and ATBM silk because each materials have its own advantages and unique characteristics. You can find the outlets in Senayan City, Pondok Indah Mall 2, Grand Indonesia Shopping Town, and Pacific Place.
8. Danar Hadi Batik House
Firstly, this batik house brought high-quality and premium batik products only. But now, the label, which established since 1967, focuses its products on batik clothing which processed couture. This Solo batik provides Muslim clothing, men's, women's, children's, sports, textile, and household equipment. You can find the Danar Hadi Store on Jl. Melawai Raya 69 -70 South Jakarta.
9. Batik Chic Gallery
Located on Jl. Kemang Raya No.107 B, South Jakarta, Batik Chic Gallery offers a variety of clothing, bags, and sandals with art touch and use weaving and batik material. The collection is designed with a unique and elegant looking. Interested in visiting the store?
10. Alleira Batik
Initially, this label was named Allure Batik. Then the boutique that has given a new color to the Indonesian Batik, changed its name to Alleira Batik. Alleira is also believed to be able to penetrate international markets. Alleira Batik Collection is always stylishly designed. The choice of models and colors also varies. This brand can be your favorite batik shopping place. The outlets have spread everywhere, including Grand Indonesia Shopping Town and Senayan City.