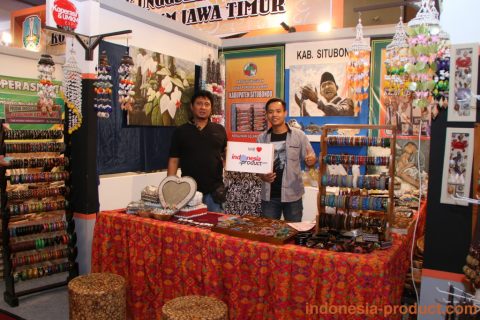 There are many products of women accessories and jewelry craft that created by craftsmen from Situbondo. Find wide choices of fashion cloth and accessories with affordable prices and quality materials. All products, especially women accessories and jewelry craft like bracelet, brooch, earrings, bangle, and fashion necklace are made from beads and wood material. With various colors and unique motifs, all accessories and jewelry craft in "
An-Nur"
Shariah
Union, the name of union, make you look more beautiful and cute. [gallery columns="4" ids="9051,9052,9053,9054"] This is retail and wholesale shop which also supplies the accessories materials. Combined with beautiful design and fashion value, the collection of "
An-Nur" S
hariah Union can add elegance to those beautiful ladies. You can also choose your favorite accessories original from Situbondo in export quality.  In addition to requests from several outlets, "
An-Nur" S
hariah Union also has regular customers who order various kinds of jewelry accessories according to own design of customer. So, if you love beads and wooden accessories and jewelry craft, please contact and visit this shariah union:
"AN-NUR" Shariah Union - Koperasi Syariah Sejahtera Bersama
Kerang Anyar Village, RT.01 - RW.01 Kendit, Situbondo - East Java Mobile: +62 852 5888 0086
For more products, please visit:
www.indonesia-product.com