Bags Craft in Authentic Acehnese Ethnic Motifs
---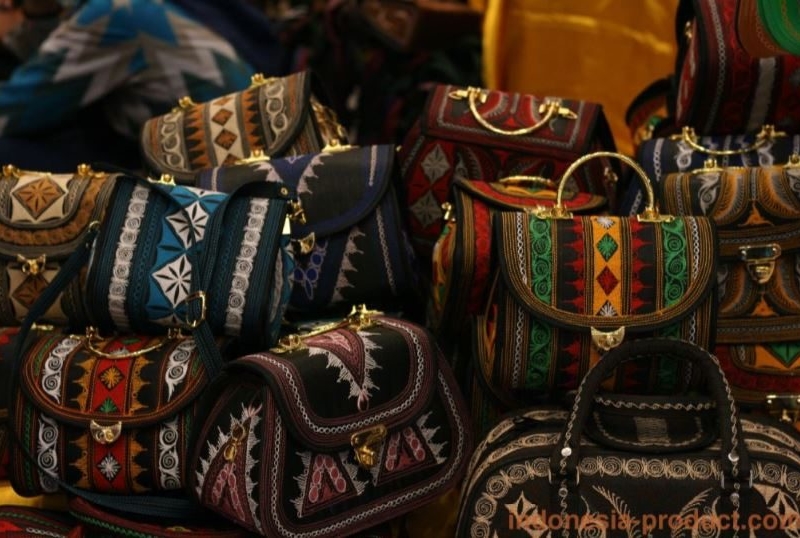 The quality of a product will determine the results of product existence on the market. A product that have good quality will be easily accepted by all market. By good quality and unique looks of a product, can attract the buyers to be able to use the marketed products.


Acehnese ethnic bags are currently popular since they appeared on the Oprah Winfrey Show broadcast in 2010. The designs from Acehnese craftsmen hands are indeed so pretty and smooth because they are made with modern embroidery machines. This bag has made by the Acehnese themselves, which is popular in Jakarta and has a proud appreciation in Malaysia, Singapore, the United States and Canada. Indeed, these bags look very unique and display a different appearance of the wearer.


Available in various shapes and sizes, ranging from clothing bags, wheeled suitcases, wheeled luggage, backpacks to wallets in various sizes. Enthusiasts of this bag are even so numerous. We have to wait almost a week for order to the craftsmen, depending on whether or not the orders have long been waiting in line. But with so much demand, bag craftsmen are increasing in number and are growing rapidly. In addition to ethnic bags, craftsmen also make other souvenirs typical of Aceh for travelers who visit the most tip of Sumatra's island.


For those of you who have the opportunity to visit Aceh, don't forget to bring souvenirs with Acehnese motifs. Besides beautiful, this unique Acehnese motif design has known as the pretty one. Interestingly, despite the ethnic theme, Acehnese bags also offer contemporary models and motifs which fit with the young generations. Craftsmen also looks smart to play colors. Just say the touch of green Tosca and Pink Fanta that make a cheerful impression. Classic colors like black base colors overwritten by golden yellow no longer dominate. Two colors that as the symbols of the region's customs.


Even so, the manager still maintains embroidery motifs that become the characteristic of Aceh bags. Call it the Acehnese door motif, shoots of bamboo (pucuk rebung), and the bungong kupula motif (typical of Acehnese flowers). Various designs of other Acehnese motifs are Awan Diris motif (cloud drift), Dong Awan (standing cloud), Kerawang Gayo motif, Bungong Meulu and many more which are displayed on the craft bag embroidery.
The material also varies like tarpaulin, synthetic, and prada. The making process starts with pattern draft, cutting cloth, embroidering, and then finishing.


Other crafts products from Aceh such as Acehnese motifs mukena, Acehnese motif wallets, Acehnese motif sandals, Acehnese motif covers, Acehnese motif mats, Aceh Pucok Rembong motifs fabric, are also produced to meet Malaysian, American and Spanish export market demand from the lowest craft prices up to the highest craft prices.


Indonesia keeps a treasure of cultural diversity with ethnic diversity that resides in it. A potential that has selling points and which other countries do not have. It's time for us to appreciate the work of our own nation's people, starting from using domestic products. Carrying ethnic bags, why not?