Batik Trusmi As Special Batik From Cirebon
---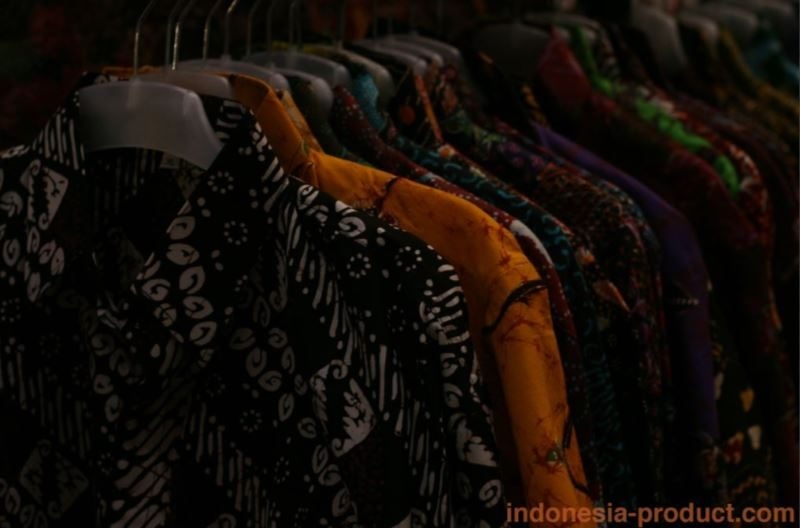 Cirebon is one of cities in West Java province that is easily accessible. Besides famous for its specialty food 'empal gentong' and 'jamblang rice', Cirebon also has famous Batik village, the Trusmi Batik Tourism Area. In the village, you will meet typical Cirebon culinary and many batik boutiques. While, this area has known as the center of the largest and most complete batik shops.
Each region in Indonesia has its own Batik motives. So also in West Java. Batik Trusmi Batik has its main motif, named 'Megamendung'. The motif which resembles a cloud and has firm color continues to be consistent as distinctive style. It's even been known to abroad. Interestingly, batik Trusmi industry continues to innovate and produce modern batik fashion. Megamedung is a mixture motif of Chinese culture and Islam in Wali Songo era. Because of that, the motives need to be maintained as ancestral heritage. The most expensive motive is hand-written batik in Paksinaga Liman motif.
In Batik Trusmi area, there will be premium-class batik for those of you who want to upscale or collect batik. You also understand that those premium Batiks are more expensive, because the quality obtained. The point is at Batik Trusmi, everyone can get the right items based on your budget. Don't worry about price. If there is an official trip to Cirebon, take a moment to stop by here.
Batik cloth has become must items that you must buy at Batik Trusmi. Besides batik cloth, here you can also shop various other typical Cirebon souvenirs. You could say the TBatik rusmi area is like a big souvenir center so you can definitely find various favorite items here. In addition, you can also choose batik fabrics with contemporary motifs and colors. As already known, batik has become its own trend. So you can find various batik with modern style in this batik center. Pastel colors with batik motifs can also be used to decorate your house.
If you want to find souvenirs like typical Cirebon food, you can also easily find it here. From crackers to syrup you can directly meet at Batik Trusmi Center. You who are accustomed to buying souvenirs after the holidays will be very spoiled in Batik Trusmi Center. In addition to being a complete souvenir shopping center, there is also a restaurant that serves typical Cirebon menus.

http://indonesia-product.com/
--sh