Beautiful And Unique Accessories Of Wire Materials
---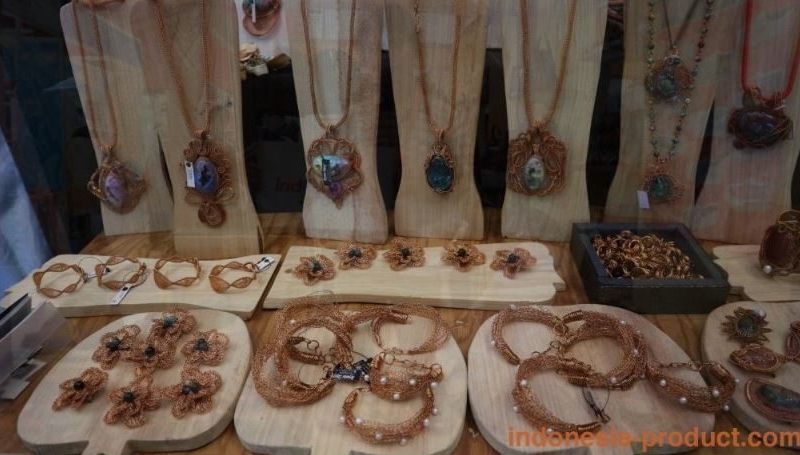 Accessories have a variety of cute and unique shapes. The unique accessory is always prefered by many women. No exception wire jewelry, or jewelry made of wire. The raw material is copper wire. But for the decoration of accessories, it still uses natural stone from Indonesia. Indonesia's stones are rich and very unique in shape. So every piece of jewelry is made exclusively, there are no duplicates, because finding the exact same stone is very difficult. In contrast to Swarovsky from abroad who can be ordered in size.
These wire accessories use wire working techniques, such as crocheting, weaving, twisting, and coiling. The knitting technique is the same as knitting yarn with a hook but the yarn replaced by a thin wire. Weaving is used to unite two or more wire strings, which are not too tightly spaced, by twisting smaller wires crossing.
While twisting is a technique using a special tool, pliers, to braid two strands of wire in zigzag. Meanwhile, the twining technique is to wrap large or thick wires with the smaller or thinner wires.
Types of wire commonly used for jewelry are: craft wire, copper wire, brass wire, silver / gold / platted wire, gold filled wire (gold-plated copper wire), sterling silver wire (925 silver wire), beadingwire (strong and durable nylon), and memory wire (spiral-shaped wire). The choice of wire type and wire processing technique determine the length of time a jewelry's process. If the material is flexible with uncomplicated techniques, craftsmen can usually make one piece of jewelry in just two hours. But if it is complicated with hard material, usually at least it can be finished in 15 hours. This is what affects the selling price of wire accessories.