Beautiful Decoupage Soap Is Another Preference Of Creative Souvenirs & Gift
---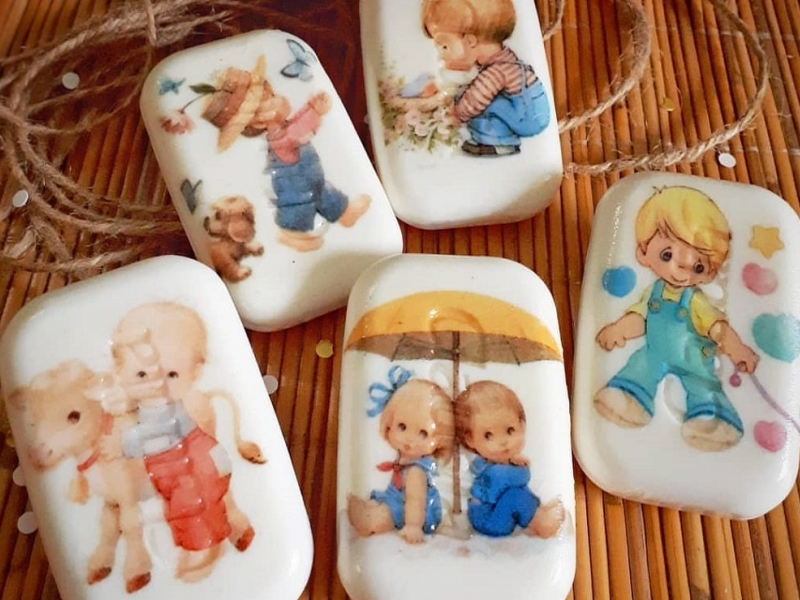 Lately soap souvenir has been fill up the demands in consumer goods. If we look at various kinds of souvenir, decoupage art has applied on woods, woven bags, paper, fabric, etc. Yet soap souvenir is also be able to decorated with decoupage technique.
What is decoupage mean about? Decoupage comes from French découper or means cutting, is a craft or art form that requires pieces of material (usually paper) that are affixed to the object and then coated with varnish or polish. This process makes the appearance of flat pieces of paper appear in and make patterns and images look as if painted on objects that are processed with decoupage techniques.
Decoupage is a fun and easy way to decorate any object, including objects from home, from small vases to large furniture. The possibilities are very many. Various motives and techniques that are used on objects make a work of art that can be done by everyone and produce various kinds of works that have more value than before.
Decoupage has a long and interesting history for centuries. A number of well-known figures such as Marie Antoinette, Madame de Pompadour, Lord Byron, Beau Brummel to Picasso once practiced art whose name was taken from the French découper. Until now, the art of decoupage has continued to evolve with various new styles.
The origin of colors and various techniques make this art unlimited and offers a wide scope for creativity. In Indonesia this art is becoming a trend. Not only for the small accessories such as bags and cans, decoupage in Indonesia has also begun to spread to soap.
Soap is a media that is rarely thought of by us. It can be transformed into a beautiful souvenir that develops into a business. One of the souvenir soap businessmen in Bogor City has been sales its products online with a pre-order system, which the customer designs can be customized. This souvenir can be a unique reference for special I-P readers's moments, right?
(wr: Lc/indonesia-product.com)