Evidently, Knitting Wallets Have Many Models
---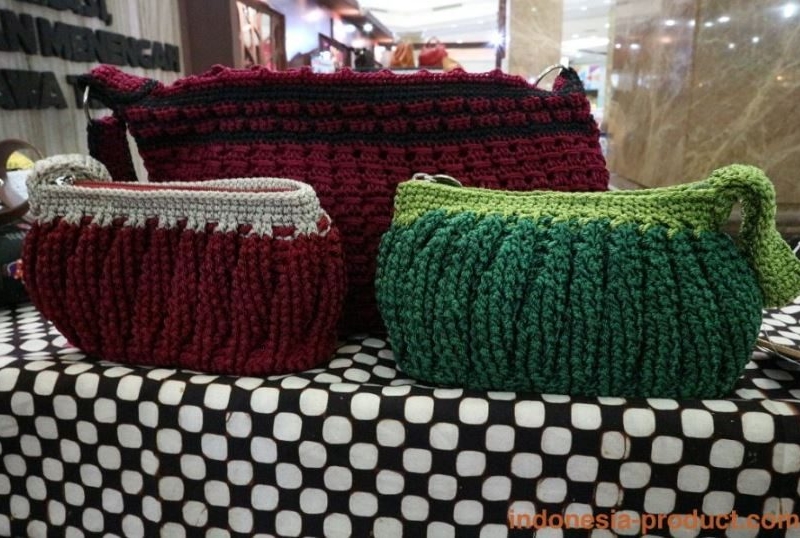 Having knitting hobby is the same as having productive hobby. Because besides being fun, this hobby can also add your income if you can offer it to shops. Apart from clothes, other knitted products are knit bags and purses. In Indonesia, there are many knit products in several cities. Because the knitting crafts are in trend, many craftsmen have created combination of new models. These various models are the main attraction.


Knitting wallets are one of the handmade products that currently loved. Wallet lovers must have this type of knitting wallet among their collections. Knitting is indeed rich in techniques that can be combined into our models. Knitting wallets don't have to look complicated, with simple shapes and combinations, can still make them charming. By just one of your favorite colors and adding buttons without attach a zipper will make it looks sweet.


You must have a favorite wallet right? The wallet might be outdated because you often go everywhere. If you don't want to leave it at the corner of the table, you can change its appearance to keep it stunning with knitting. Adding knit on the outside will make it looks like new again. You can also still put your important cards in it. In addition, you can also continue to display photos in it. Good idea right?


There are several types of knitting wallets that are often used by women:
1. Coin Purse
Putting coins into your wallet which fulled by cards and banknotes will certainly make your wallet can't close. Therefore, with this coin purse, you can separate the placement of coins and cash in different wallets. The characteristic of a coin wallet is small form and only consists of one room with zipper access as security.


2. Ruffle Pouch
Who says knitting can't be made into ruffle model? This model is very popular because of its very feminine looks. Knitted wallets with ruffle accents look like lace sewn piled around the entire wallet. Very graceful right? Which woman won't fall in love with the ruffle.


3. Bohemian Pouch
For those of you who have unique characters, bohemian might suit you. Especially now on, the bohemian is really hits. Lots of clothing models use this style. Don't get me wrong, knitting wallets can also be designed using bohemian style. Besides that, the characteristic of bohemian tassel will also sweeten your wallet's appearance.


Interested in collecting one of the knitting wallet designs above? You can of course make a combination of colors, motifs and sizes as you wish. No need to be afraid to looks old-fashioned to wear a knit wallet, because now the design is very diverse and makes you look more trendy. So, what the best style for you?