Famous Lombok Woven Fabrics from Sukara Village
---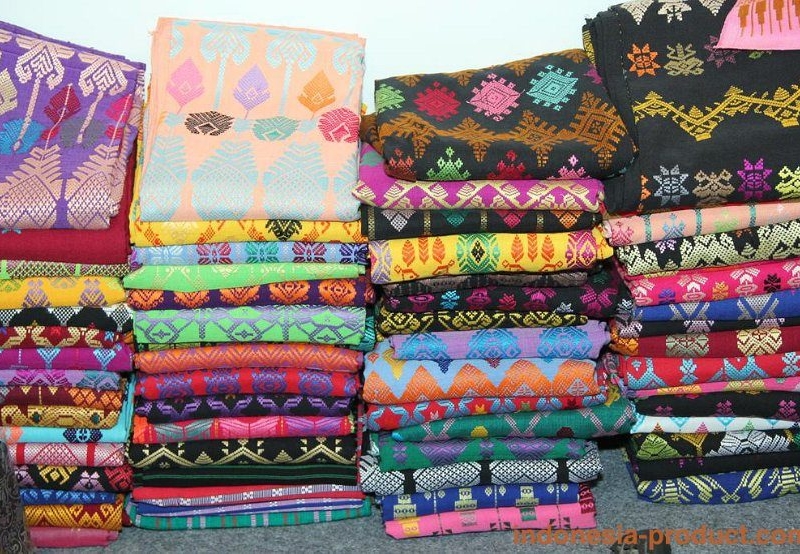 Sukarara Village, one of the tourist villages in Lombok, is a village that produces Lombok's famous weaving crafts. The location is outside the state road lane, Jonggot District, Central Lombok. The trip to this village can be reached by public transportation from Bertais to Praya and down when you arrive at Puyung. Then you can proceed by a motorcycle taxi to Sukarara. This village is about 25 km from Mataram. It is recommended, if you visit this village you should use a private or rented car, considering that public transportation is rarely found.
Upon arrival at Sukarara, visitors will be welcomed by Sasak traditional dressed women. They swiftly demonstrated their skills in weaving. Some shops usually present spectacle techniques for weaving songket, which can be seen directly by visitors. These techniques are simple traditional techniques that are still carried out by craftsmen, start from processing threads using ballast rotated with fingers, the ballast shaped like a top made of wood, and becomes colorful piece of cloth. The visitors can also take part in trying to weave like the sasak women.
Songket weaving is a woven fabric made by adding yarns decorations from synthetic threads in gold, silver and other colors. The decoration is inserted between the warp threads. Sometimes the decorations can be beads, shells or coins.
Woven fabric produced at home (home industry). Almost every house in Sukara village has its own loom. However, the weavers' profession was only carried out by women, while the men worked as farmers in the rice fields. There is unique tradition related to this songket, women who want to get married are required to give their own woven fabric to their partners. If you have not been able to make songket weaving, then the woman may not get married. However, if you are desperate to get married too, then the woman will be fined. Fines can be in money or rice yields.
Songket motifs come in very diverse, including chicken motifs, eight flower motifs, four flower motifs, geckos motifs which are a symbol of luck, pakerot motifs that are horizontal, violet motifs, and many more. Each motive has its own meaning.
Sukarara Village also produces Ikat (tie) woven. Ikat woven material is very simple, which is made of cotton. The production does not take a long time, weavers can complete the 3 meter long weaving in a day.





http://indonesia-product.com/
--sh