Knit Products: One of Worth Handmade Products
---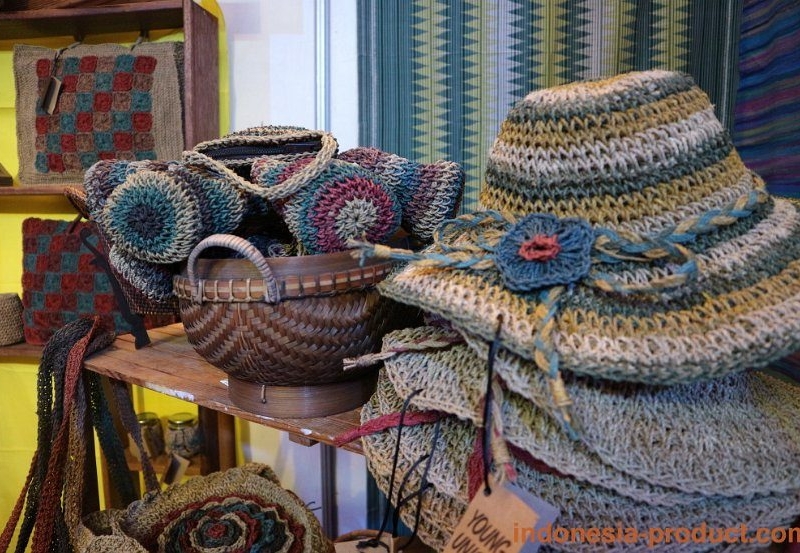 What do you think about knitting activities? Maybe you imagine about grandma who is filling her time with knitting. This assumption is wrong. Nowdays, knitting is a hobby for various age groups. Not only those who are already old, many people in productive age, including children, has knitting hoby.
Handicrafts, especially knits and knick knacks from flannel cloth, are handmade product, it is different with the industry products which is processed by machine production. Handmade work is more unique and exclusive because knitted crafts have different touches that the machine cannot yet do. It is not surprising that the selling price of knitted products is more expensive. It because the specialty of knitted products factor, especially in the designs and the results of products quality.
Maybe you think that knitted products are only about clothes and nothing else, even though there are many knit products that can be chosen. Necklaces, bags, and wallets, for example, are the choice of knit items that are fun to have. Besides unique, handmade knitted products are usually suitable for all ages, from old to young.
Knitting products are come in many types, ranging from clothes to small objects such as dolls. If you interested to buy a knitwear, whether it's a sweater or cardigan, for example, then choose qualified knitting clothes which comfortable to wear. Comfort here means: does not make your skin itchy. The comfort level of a knit product seen from the thread knot used. Notice whether the threads used are interrelated or not. If not, then it is certain a bad product.
The same criteria can also used in assessing the quality of other knitted products. Furthermore, another factor that must be seen is color. The unity of color of the knitting yarn is important, because if wrong, then the knitted product will easily wear off and will certainly not be attractive for later wear.
Till today, knitted products can be said to be a choice of handmade items that valuable to have. It can be used by all ages. After all, the choice of colors is diverse and you could say the product is nice to wear, especially if you are able to find a comfortable one to wear.