Knitting Bags Has Timeless Models And Durable For Use
---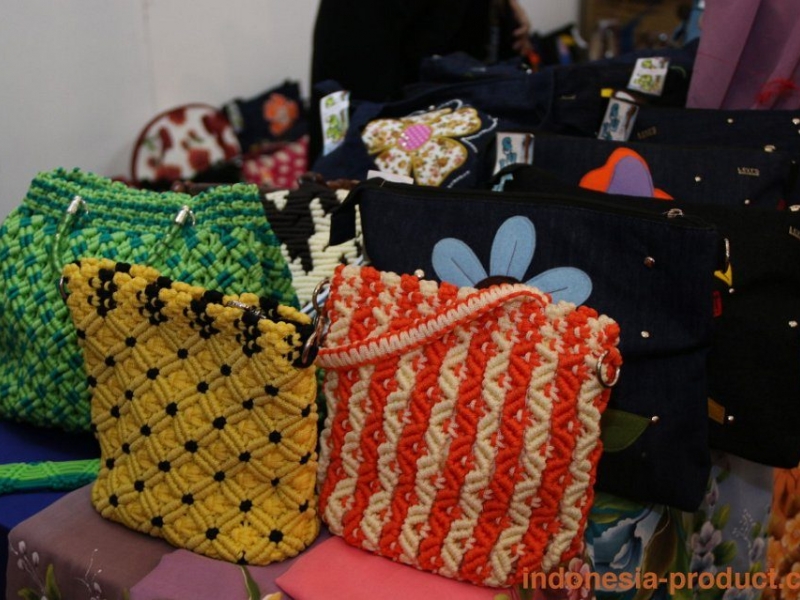 Knitting bags are the type of bag that you have to try. Knitting bags have a series of attractive designs with variety of color choices, as well as varied knitting patterns. In addition, knitting bags are also durable and timeless. There are many more benefits to have knitting bag. Besides this bag can be reconstructed or repaired if there is damage, knitting bags are the result of handmade creations that provide more value. This type of bag is always a trend and can be matched with any style of outfit.


The motifs offered by knitting bags also vary, including strawberry motifs, tulips, black berries, and dragon squama. In addition, knitting bags also come in various models so you can wear them according to the event you are going to visit, whether it's formal or casual. Models of knitting bags include hand bag, tote bag, shoulder bag, drawstring bag, bucket bag, sadle bag, sling bag, wrislet, etc. With these wide selection of models, of course also comes in variety of colors and motifs. Feel free to choose which bag you want.


Knitting bags made by Indonesian craftsmen have penetrated foreign markets since decades ago. The market for handmade knit bags has exported to the Europe, America and a number of countries in Asia. The advantages of this bag are strong, not hairy, and long-lasting colors. This knitting bag is made of polypropylene yarn or plastic ore yarn. Craftsmen knit bags from yarn with high precision and creativity. In order to produce quality bag, after knitt it must be continued with the installation of furing fabric inside of the bag. Then proceed with sewing a zipper.


Indonesia knit bag products are preferred because they accentuate the art and the quality of the knit itself. Knitting bags usually have a very unique pattern and model that is not owned by conventional bags because each producer has its own characteristics and models for making the knitting bags.