Modern Women's Tops Batik Suitable For All Occasions
---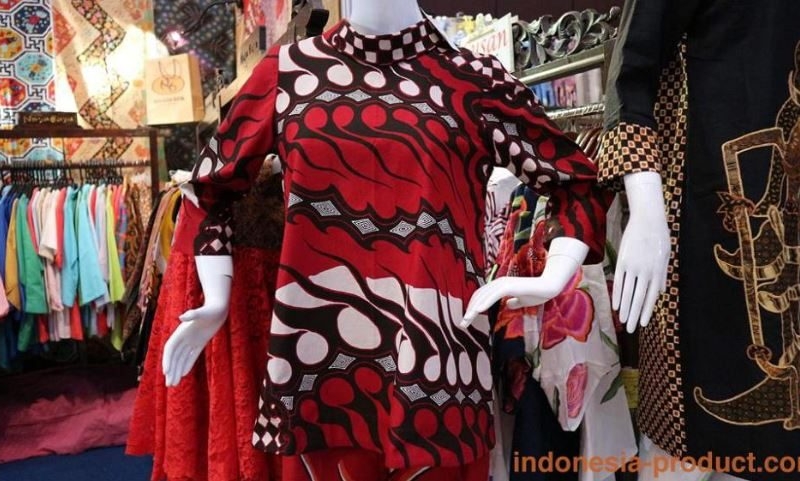 Various models of batik clothing for teenage to adult women, whether you choose a long or short sleeve shirt model, are the best models in combining with pants or skirts that you can use when attending an official or non formal and casual events such as a party with batik clothes casual style to Muslim batik clothes model that are no less beautiful and elegant.


Batik model is still the most popular fashion choice for many people, mostly used in many events, both formal and casual. We can see how beautiful and elegant batik clothes are when used to attend a party event, a marriage even can wear as work clothes model that is usually combined with several trends of skirts and pants with match motifs and colors.


Find the style variants of the latest women's batik clothing models from batik tops, batik robes, work batik clothes, even the batik clothing models for fat women who can make the appearance of fat women look slim and beautiful.


Various designs of women's batik models are as same as the design of the male batik model, but the very striking difference between the two is combinations and diverse models so women are very easy to find the latest beautiful batik models. Various modern combinations both batik tops models or skirt batik can combined with distinctive batik motifs and patterns.


A variety of beautiful motifs from a modern batik model now seems to dominate the batik market in Indonesia. This modern batik model is not the ideas of the designers and batik craftsmen but they also take ideas from world fashion design that are popular among the people. Batik is also comes in tops and skirt designs, but most people prefer batik tops because they can be combined with other jeans or pants. Beautiful impression will always be seen for a woman wearing batik top, especially if combined with jeans or skirt that will make it look more fashionable and beautiful.