Sragen Batik Typical Motif
---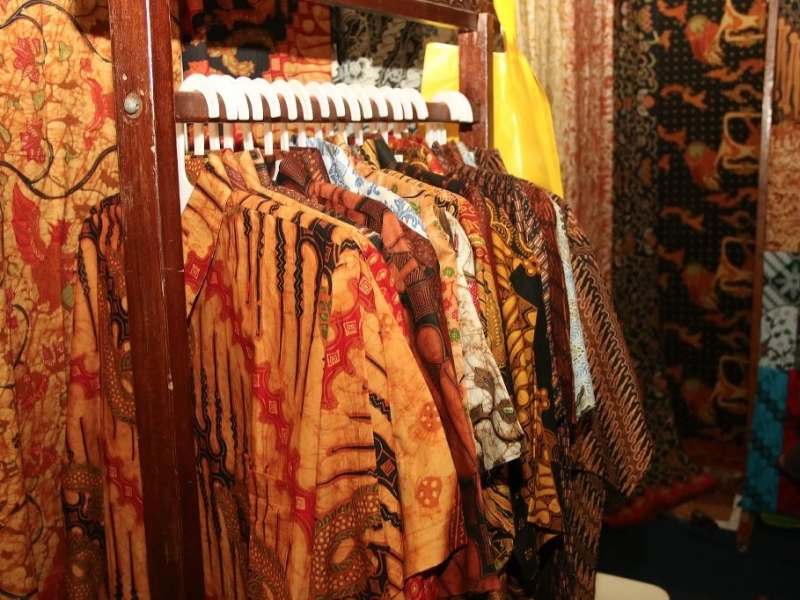 Sragen Batik, of course, can not be separated from the Surakarta Palace as a pioneer of batik making. Because, despite being a century old, compared to batik from Solo and Jogja, not many people know about Sragen batik. The strength of Sragen Batik lies in the richness of flora and fauna ornaments. The technique that often used in processing the batik is ukel technique as the mainstay. The ukel technique is part of batik process by throwing a semicircular candle. The half-worm tub is circular with the base giving the pipe. This is done repeatedly to produce clear and smooth colors. It can be said, compared to granite and buh techniques, ukel technique is the hardest technique. So, it is normal if the batik priced at millions of rupiah.
At first the style of Sragen Batik was indeed identical to Batik solo style. But now, Sragen Batik style has change and begin to find its own characteristics. Now on Sragen batik generally applies basic motifs combination such as Parang, Sidoluhur, Sidomukti, Kawung, Sekarjagad, Babon Angrem, Srikaton, Wahyu Tumurun and others combined with flora and fauna motifs.
Lately, some artisans have begun to try to create new motifs which record the daily activities of the community. This Sragen Batik motif tends to be explicit meaning. Besides that, the colors of Sragen batik are also more varied. Not only dark sogan colors, but also bright colors like green, red, pink, blue, purple.
The existing of this motive is inseparable from the influence of Sragen community which is basically friendly and outspoken in expressing their emotions. Sragen Batik is more rich in flora and fauna ornaments. Sometimes combined with the basic motifs, such as machetes, sidoluhur, and others. Lately some craftsmen have begun trying to make a new motive which contains with of people's around daily activities. The streaks of Sragen's batik motifs today tend to imply meaning clearly. Much more straightforward than Yogyakarta and Surakarta patterns.
Sragen Batik is also known as old batik style. That means making batik as if it were decades or hundreds years old, impressed ancient and antique. This is similar to retro technique in furniture's, produced new materials but finished in such a way as to be antique.
So now, bring home the typical handicrafts start from batik patchwork in bags, beautiful wallets, decorative pillows, to blankets. There are also handicrafts made from black clay with rough texture but antique and exotic, including water jars, flower pots, cauldrons, and so on.