T-Shirt Cak Cuk As Unique Souvenirs Belong to Surabaya
---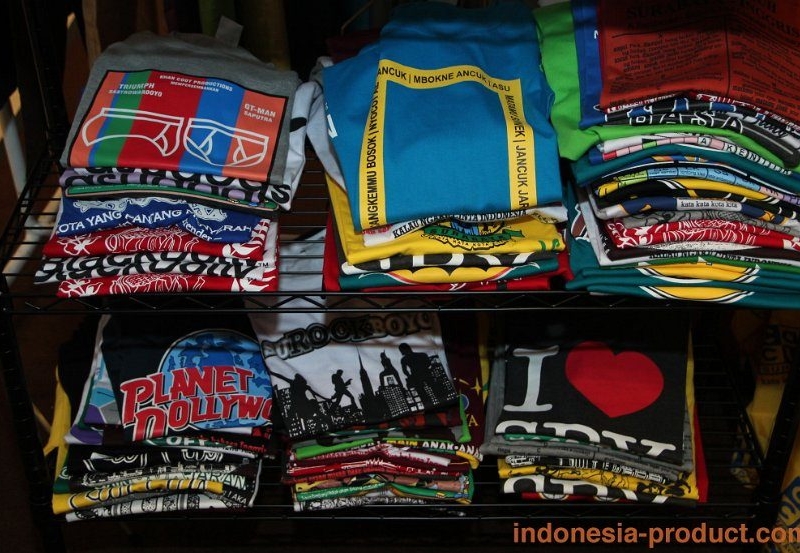 Confused in looking for souvenirs typical of Surabaya? You can prefer to Cak Cuk T-shirt. Like Joger Bali and Dagadu Djokdja which are typical souvenirs of Bali and Jogja, Cak Cuk is a typical product from Surabaya. This t-shirt design is unique and funny.
Cak Cuk is the official trademark for a T-shirt that reads about the ins and outs of Surabaya city. This creative Cak Cuk T-shirt is indeed like impolite and uneducated word mix. However, because it was made to be funny, and produced as a social critique of realistic community conditions. Those impolite and uneducated words has become the unique side of Surabaya character.
Cak Cuk T-shirts began to introduced at Heroes' Day on November 10, 2005. Cak Cuk's name comes from two words namely Cak and Cuk. Cak is the nickname for adult men in Suroboyoan language, which means as 'mas or bang' (english: brother). Cuk is a swearing word in Suroboyoan language. The design of the Cak Cuk T-shirt is arguably as 'impolite' and describes Surabaya as the heroes city, bonek (Surabaya football club) city, swearing city, and sexy city.
There are four kinds of screen printing themes including Surabaya Heroes City, Surabaya Swearing City, Surabaya Culinary City and Surabaya Sexy City. All T-shirts are made of cotton with various models, both collared to long sleeves, produced in Bandung which are then produced in Surabaya factory and printed in Sidoarjo. To maintain the originality of Cak-Cuk Surabaya, the official store do not open branches outside Surabaya.
In the official store of Cak Cuk T-Shirt, you will also find other clothes which themed Surabaya in colonial era, Bonek mania, Dolly night market to typical Surabaya foods, and the buyers not only from Surabaya but also from outside Surabaya. If you are curious about Cak-Cuk clothes and want to buy them, you can directly visit the official Cak-Cuk outlets: Jl. Mayjen Sungkono 35 Sby, Jl. Kedungcowek 71 Sby, Juanda Sby Airport (front Gate 4), Jl. Ahmad Yani 263 Surabaya. Happy shopping.