Tajong: The Exotic Sarong or Woven Fabrics From Samarinda
---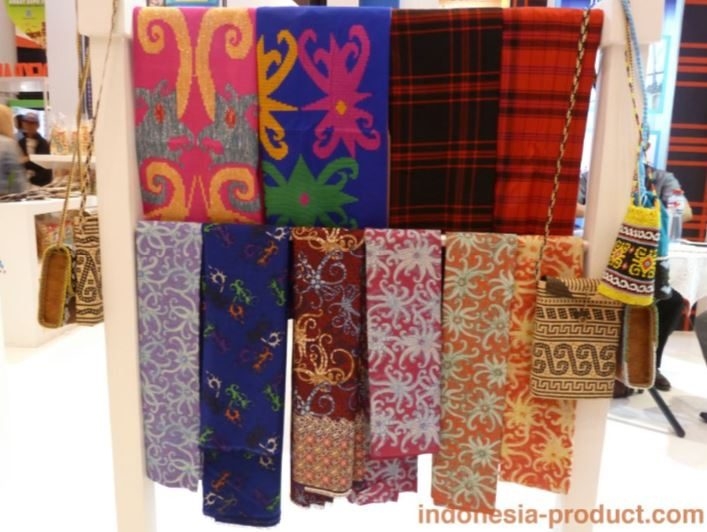 Samarinda Sarong or Tajong Samarinda is a type of traditional woven fabric that is only produced by the craftsmen lived in Samarinda, East Kalimantan. This kind of fabric is woven using a hand-tool not a machine called 'Gedokan'. By use silk as main material, it takes 15 days to make 1 piece of sarong.
A sarong / fabric produced by those craftsmen has 80cm width and 2 meters length. By that size, sure, there must be a connection stitch in the middle that made by hand. Remember that the original sarong / fabric has never been connected using sewing machine. This is the different of the authentic (handmade) fabric and the fake one (factory-made fabric).
Tajong usually made in certain colors, especially dark colors and contrasts, such as white, black, red, green, purple, navy blue, and leaf green. In addition, the Samarinda Sarong motifs usually on special patterns such as Balo So'bi Pattern, Siparapre Pattern, Asepulu Bolong Style, and Taba Hijau Pattern. These colors and patterns are really illustrate the characteristics of Borneo.
To buy Samarinda woven fabric, of course, the most is in souvenir shops in Samarinda city. Or you can also order directly to the craftsmen who are, nowdays can found in almost every house in Samarinda villages. But if you are live outside the Borneo island or abroad, try to find this product in an online store. You will also find various souvenirs that describe Dayak culture,Kalimantan. Happy hunting!