The Authentic Lombok Weaving Fabric Made by the Sasak Tribe
---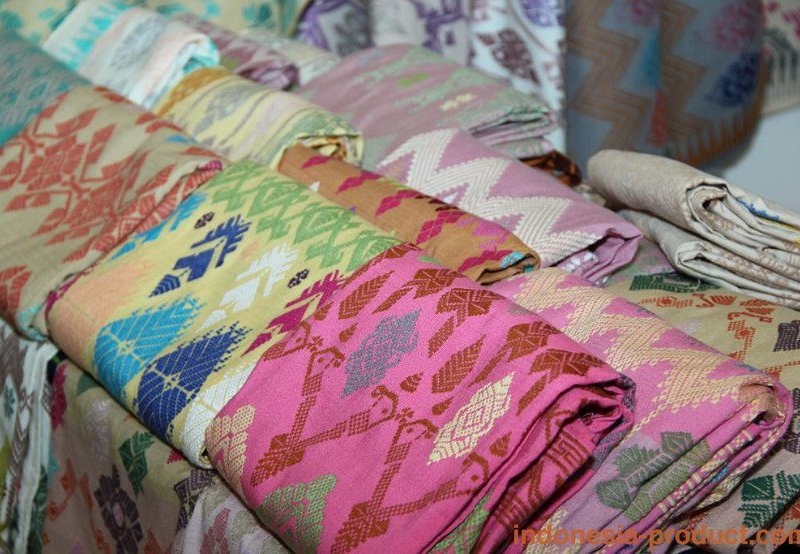 Lombok is one of the most popular tourist destination in Indonesia. If you traveling to Lombok, besides enjoying the beaches, don't forget to stop to Sukarara Village, Jonggat sub-district, Central Lombok. This village is famous as weaver village. All women here work as weaver. There will be many women who are weaving on the terrace of the house. Lombok weaving consists of ikat weaving and songket weaving. The best known to the public is rangrang weaving. The motif is characterized by triangular geometer motifs and rhombus with many colors in one fabric. They use natural dyes such as seeds, bark, tubers, flowers, fruit, roots and leaves of plants. There are subahnale motifs, quadrilateral geometric motifs with flower filling. This motif is considered as the beautiful one. There are also fabric that made because of myths such as gecko motif which is considered bring lucky for the owner.


Sasak women must be good at weaving as the term for marriage later. You must be able to make three fabrics for your future marriage requirements. One for themselves, one for husband and one for mother in-laws. Weaving has become a tradition of the Sasak tribe. And now it's been used to meet daily needs. The fabrics made by Sasak tribe have been sold to tourists. Usually these women sell to cooperatives and cooperatives displayed it in souvenir center. But most are rarely mass produced for sale but only if the tourists are coming.


There are four types of traditional fabric making techniques:
Adhesive Woven Fabric
It is a woven sarong that has camouflage motif. The way to make it by dipping warp threads arranged in parallel and weft threads that are pinned across to warp threads, into colors so that present makeup style and gives colorful look to large and small squares. And in Sasak tribe, it is known as beberut.


Songket Woven Fabric
It is a fabric that has embossed ornaments made of cotton yarn, gold thread or silver thread.


Embroidery Woven Fabric
It is a technique to sew colored thread on the surface of a fabric based on certain patterns and motifs.


Ikat Woven Fabric
In motive formation, has done by binding to certain parts of the thread so that the part is not exposed to color when the yarn is dyed in the dye ingredients. Bound in such a way that it will formed color formation and harmony based on the wishes motif.


In addition, the motifs in Lombok weaving is vary. Its variety has influenced by the culture that has influenced the Sasak tribe. During the Hindu period, the tumpal / bamboo shoots motif had triangular shape similar to mountain range. This motif symbolizes Dewi Sri. When Islam came, the motifs of the fabric were more dominant in plants, such as tendrils, bamboo shoots, tree of life, flowers and eight shrinking flowers like stars. While the geometric motifs are only on the adhesive fabric. Animal motifs that existed in the Hindu period were replaced with Arabic alphabet calligraphy motifs except bird motifs. But keep in mind this Lombok fabric has thick texture, is not easily tangled and does not easily wear off.


And woven fabrics for the Sasak people are closely related to many aspects of their culture. Like when you are born, you will make umbaq weaving, a cloth that has striped motifs with tassel tied with hole kepeng money as a symbol of love. The peopla who still retain this traditional culture, for example women in village, will use fabric in their daily lives. You can see there, women walk with their traditional cloth. When visiting Sukarara Village, it is usually permissible to try using traditional Sasak clothing by wrapping cloth and adding kris.


The life of the Sasak has begun to be seen by the outside world after their village was visited by many tourists. To be able to see how to make Sasak Fabric and buy it, we are indeed required to pay a certain amount of money. This is natural when considering how to make it. It is so complicated and tiring. In one day spinning yarn can only get 8-10 cm. One fabric can be finished within 2-3 months. Don't forget to visit this weaving village to see the beauty of the cloth displayed there.