The Woven Bags And Clutch And How To Maintain It
---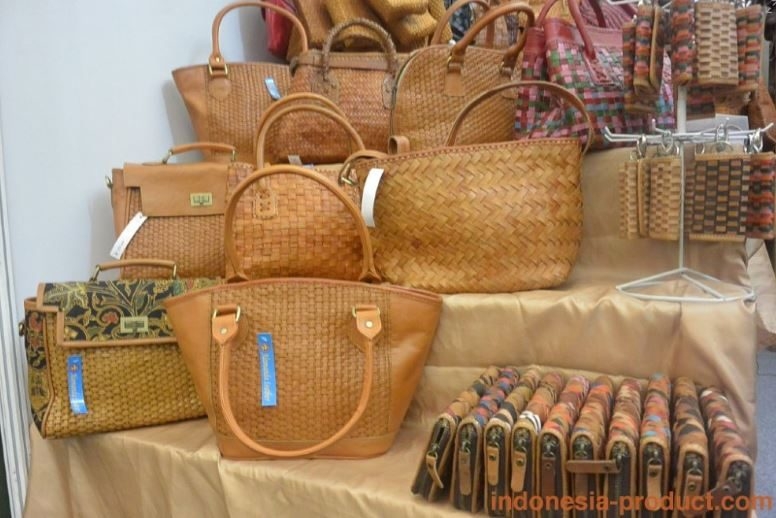 Wicker handicrafts are no longer just simple mats, hats or bags. One type of wicker that is often used for woven crafts is pandan leaves. By adding creativity, Pandan fiber woven can be made into a beautiful and elegant bag or clutch.


Women's bags are currently popular with woven material, because in addition to the varied models, handmade products are considered more artistic. Bags made from woven pandanus decorated with knick-knacks and flowers, attracting buyers from all over the world. This business needs to be developed because apart from easy-to-obtain and cheap raw materials, today's lifestyle is starting to return to natural trends and is very suitable for this product. These handicraft products are in great demand by foreign tourists because they have Indonesian characteristics in them, nowadays the demand for pandanus, water hyacinth, and rattan is increasing both domestically and abroad.


This unique bag is made from natural materials that are easily recycled, equipped with decoupage ornaments, perfect for those of you who like to collect classic, unique and beautiful items. Moreover, the design of woven bags can also be worn for a variety of styles, from casual to glossy elegant styles. The product is also equally beautiful when carried to a party or to other official events.


Handmade handbags and clutch are a favorite for fashion lovers because they can enhance the appearance of being more elegant and beautiful. Are your favorite design is a plain glossy clutch? This party wallet made exclusively of neatly woven pandanus and enhanced with golden accessories on front and clutch ends. While the inside has covered with cotton. A beautiful and very ethnic pandanus clutch will accompany you to a party or attend an official event. Make your appearance feel special with the best beautiful clutch. Woven clutches are made from the basic ingredients of fragrant and beautiful pandan leaves. This clutch is suitable to be combined with various outfits, from kebaya, batik to casual style. The material used is original woven from pandan leaves, which the initial process is dried, painted and newly woven.


For woven bag products that have high artistic value because they are made from fragrant pandan leaves, they can be used in various special events such as social gathering or large family gatherings. Create a dazzling appearance with this beautiful woven bag, decoupage butterfly motif with a variety of colors: gold, white, batik motifs, etc. There is also a bag with brown color, very easy to mix with any outfit, because the color is neutral. Let's make an extra outfit for your style. Tiny bags are suitable for use in daily activities.


How to take care of woven bags?
Bags from natural fibers are generally very sensitive to damp and wet air. So, even though pandanus is included. The pandanus material are easy to clean and if the treatment is right, the pandanus bag can last for years. In the rainy season it's time we pay attention to our bags and clutch collections.


During the rainy season and those who have a house or a humid room, there are two things that need to be considered in our pandanus clutch bag: to be aware of fungi and small animals or moths and termites. These two things can cause our pandanus clutch to be brittle and quickly damaged.


The first is for fungus and or moths that haven't been too much. The way to clean it is to wipe it with a dry cloth then pats lightly until the fungus / moth disappears.


If there are enough mushrooms and moths, use a wet cloth to wipe the bag / clutch then dry it in the sun (or just air, but must be completely dry). Drying in the sun also may not be too long because it will cause the pandan color to fade. So the recommended time to hang out is sunny morning or evening. If it's already clean and dry, wipe your bag / clutch until it's clean.