What Products Can Be Made From Patchwork?
---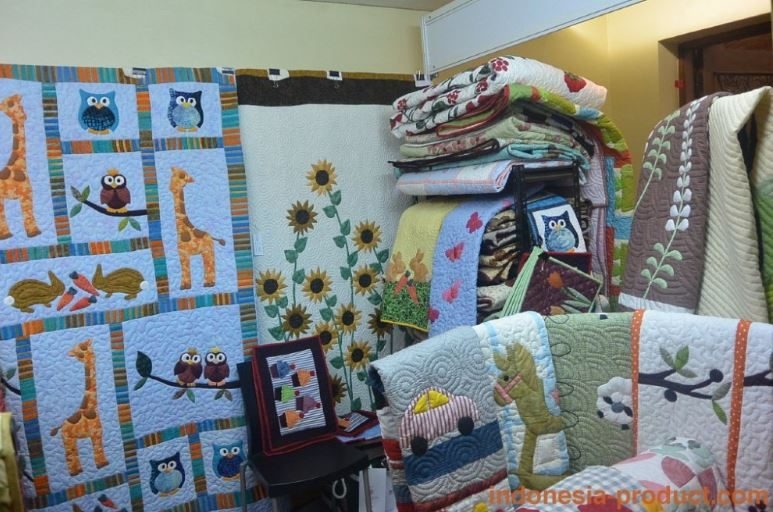 The patchwork is the remnants pieces of the unused cloth or fabric where you can use as the base of various handicrafts. The uniqueness of patchwork crafts are caused due to the combination of colors, motifs, and modifications that are used by creative people who have a high artistic spirit. No wonder, if this activity is in great demand by many people to fill their spare time.
You can get this patchwork from the remnants of sewing fabric that is no longer used and usually the types of fabrics such as calico, wool, cotton, rayon, silk and much more. With this patchwork, you can make bags, bed covers, blankets, aprons, tissue boxes, doormats, curtains, even wallets and paintings. These items made of patchwork have a higher value so that it has high selling value.
The rest of the fabric pieces from the garment industry or the garment production process (clothing) can be said to be textile or patchwork waste which if not processed properly it will have a negative impact on the surrounding environment. It is because textile waste is difficult to reunite with the natural environment, difficult to decompose or disintegrate even though it has been buried for years in the ground, can clog waterways and cause flooding, and much more. So, a good solution is needed in the utilization of this plant waste so that the environment is not polluted.
In Indonesia, not many people pursue patchwork crafts for business, or as selling materials. Though this patchwork is very easy to find and have very cheap price, even free. However, for people who have high creativity, this patchwork can processed into daily necessities and has its own benefits.
Generally, textile waste crafts products can be categorized based on their functions: use objects and ornamental objects. Use objects are handicraft products deliberately made as everyday use items such as tablecloths, doormats, bolsters, even blankets. While decorative objects are deliberately made as mere decorations such as dolls, key chains, brooches, wall hangings and so on.
Other products that can be made from patchwork can be indoor furniture such as coffee tables or living room tables, seating, bookshelves, chair covers, sofas cover, and drapery or curtains. Meanwhile, if you don't want to buy, you can make your own patchwork products.
All people almost use pillow everyday but will feel bored if the pillowcase has the same motif everyday. To minimize the cost of buying a new pillowcase, you can use the remaining unused cloth or patchwork to make this pillowcase. The materials needed to do patchwork are very simple and easy to find such as patchwork, scissors, rulers, sewing needles and threads, used foam from old pillowcases, and complementary accessories such as zippers, ribbons, lace, buttons, sequins, etc.