Which Businesses We Can Do Globally?
---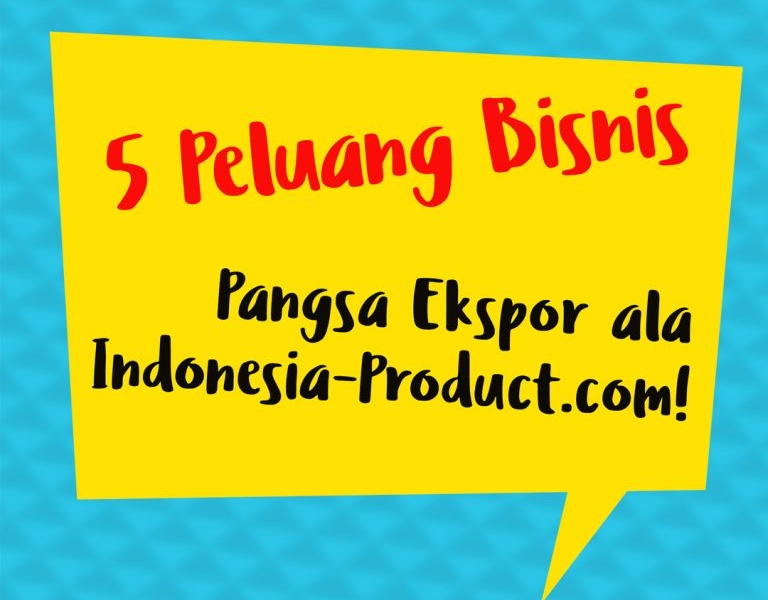 Hi Traders !! Have you been exported your business? Does anyone have a product but have not enough dared to export? Or anyone want to export but do not know which the business is?? Here are 5 recommendations of export business opportunity by Indonesia-Product.com !
1. Furniture & Interior
Indonesia is very rich in timber products. Obviously by doing business in furniture field, material scarcity is not an obstacle. If you do not know how to make furniture, do not worry! You can work with craftsmen in Indonesia which their skill is no doubt. Furniture type Antique Reproduction Furniture, French Furniture, Mahogany Furniture is very much in importer demand from Europe and America!
2. Craft & Souvenir
Indonesian handicraft products are known by its uniqueness & very diverse. There so many handicraft products we sometimes do not realize have a great opportunity for Export. For example bamboo toys, wood carvings, miniatur & many more. We can make a lot profit by way of Export!
3. Spices
All agree if the Indonesian spices is very abundant. Although sometimes it's experiencing scarcity, but the spices are abundant & has a variety of efficacy as a complete spice cuisine, this commodity product can be a consideration to start the export business of spices
4. Garment
Talking about this one, in all countries also produce with various designs offered. Indonesia has many ethnicities. Doing garment business such as leather craft, batik, songket, or knit craft will give the value of exclusive & uniqueness that can make importer glance at it!
5. Jewelry & Accessories
The last one is jewelry and accessories. Jewelry itself is very diverse, there are such silver jewelry, gold jewelry, pearl jewelry, stone jewelry etc, plus more accessories products in Indonesia which have an ethnic design, it can be an option to start the export business!
A lovely quotes said "Today I would say next 10/20 years the small business no matter where you are if you do not try to globalize your business trough internet, you may not have a business opportunity" - Jack Ma
Find suppliers & business partners at indonesia-product.com